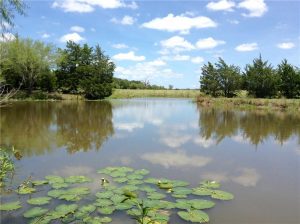 PRICE: $1,478,805
ACRES: 197.1740
TBD Goehring RD & Schott Rd
Ledbetter, TX 78946
197 acre farm featuring sandy soil, improved pastures, hay fields, and more. The property is located at the intersection of Goehring Road & Schott Road, and includes frontage and entrances on both sides. With several great home sites and the perfect mix of woods and pasture, this tract is excellent for both agricultural and recreational use. The entrance is located on Goehring Road and a barn (for feed and hay) sits at the front of the property. The perimeter of the property is fenced. Sections of cross-fencing separate the pastures, and the hay fields, to help with farm management. There are two ponds, and clusters of oak and cedar trees. At the back of the tract there are foot and ATV trails to help access the wooded sections. Lots of underbrush and a wet weather creek, add to the wildlife habitat – an asset for outdoor enthusiasts. Water and electric service are available.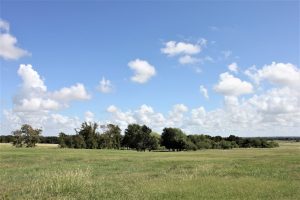 PRICE: $8,500,000
ACRES: 512
18966 Farm To Market 2726 Washington, TX 77880
Magnolia Ranch is 512 acres with a state of the art set of working pens and a covered arena. There is road frontage on 3 sides of this property. *Hydraulic Chute *9 large pastures *5 smaller pastures for sorting cattle *Water Well *Office with 1.5 bathrooms, work space, kitchette, and lounging area *Hay Trap *Electricity *Beautiful trees *5 ponds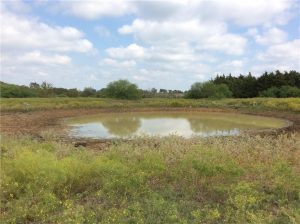 PRICE: $240,145
ACRES: 30.0180
8896 FM 141 Pr
Dime Box, TX 77853
REDUCED! 30+ acres of pastureland off of a private road near Dime Box. Land tract has one pond and a spring in the back of the property, plus a wooded area for wildlife hunting and fishing. A seasonal creek runs through the north east end of the land tract. Medium size brush is present throughout the property, plus native grasses for livestock grazing. Fencing is good on all four sides. Tract has several possible home sites with sloping terrain from west to east. Electricity and coop water is available in the area. Land is under ag exemption and no restrictions. Access is a deeded easement from a private road off of FM 141. No oil well structures are present on the property.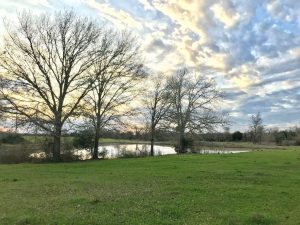 PRICE: $523,257
ACRES: 49.834
00 Bredthauer Road Burton, TX 77835
This property is partially open and has beautiful views! Water well and electricity on the property, cattle pens, 3 ponds, and is completely fenced. Currently has an agriculture exemption and cattle are on the property grazing. There is a mixture of trees and open pasture land. The seller does hunt on the property and you may see a deer stand or feeder when you come see this place. Come check out these 49.834 acres today! Aerial pictures are from the Washington County CAD and Google Maps. Drone video attached.Survey is attached. Since the survey, there has been a well put on the property.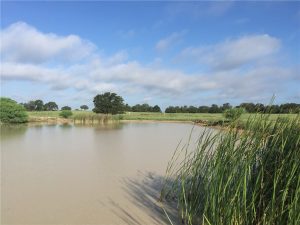 PRICE: $753,750
ACRES: 100.500
TBD FM 180, Ledbetter, TX 78946
REDUCED! 100.5 acres with frontage on FM 1697 & FM 180. Approx. 60% pasture & 40% woods, a great mix for ag and recreational use. 2 ponds, sandy soil, currently used to graze cattle but bring the horses. Agricultural valuation and is leased for cattle/hay. 3.5 miles from Lake Somerville, and other protected land, this area is a haven for deer, wild hogs, and other wildlife. Good to fair perimeter fencing. There are two oil wells located on the FM 180 side of the property. Sellers are retaining their minerals.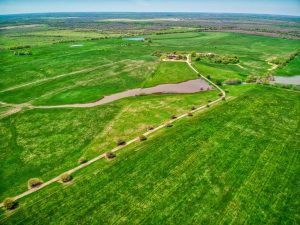 PRICE: $1,576,000
ACRES: 420
00 FM 2489 Groesbeck, TX 76642
420 Acres of Ranch Land with hill top views in Limestone County. Covered working pens 7 pastures for rotational grazing 5 ponds Red barn with electricity and concrete parking area Water well Was running 150 cows and calves during spring and summer, now 85 cows and calves weaned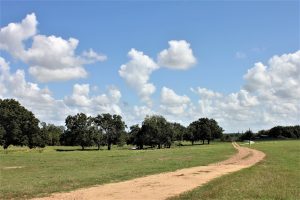 PRICE: $6,400,000
ACRES: 469
20755 Holle Lane Washington, TX 77880
Brazos River Ranch is 469+/- acres with the largest sandbar in Washington County. This property has a majority of new fencing around the exterior and cross fencing. Currently running 150 head of cattle, there are two sets of pens. *2 Homes on the Property *Barns *2 Sets of Working Pens *Hundreds of Trees *Water Well With Solar Panel for Cattle *4 Ponds *Oak Trees Framing the Driveway. The old wagon trails to Washington On The Brazos used to travel along the front of this property. The boundaries shown are the map are approximate. A new survey is needed.