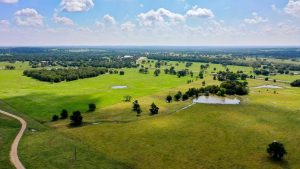 PRICE: $1,036,450
ACRES: 109.1000
TBD FM 2239 Giddings, TX 78942
PENDING! This 109 acres is located 15 MILES FROM ROUND TOP, 25 miles from Bastrop, and 4 miles from Downtown Giddings! Don't wait to check out the BEAUTIFUL VIEWS this property has to offer. With 4 ponds, plenty of mature trees, and a sloping terrain, you will find many potential building sites throughout the property. It is fully fenced with electricity and water available. It includes a metal barn with cattle pens and a large shed for equipment tucked into a bundle of trees. Take a day off to relax and fish for catfish, trout, perch, and bass. This property has approximately half a mile of road frontage on FM 2239.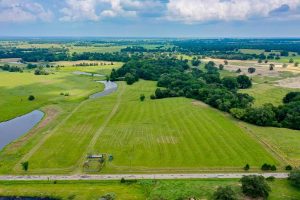 PRICE: $399,900
ACRES: 32.2400
1762 CR 106 Paige, TX 78659
REDUCED! Escape to this beautiful AG exempt property! The property boasts 637' of road frontage along CR106 and is a gorgeous mix of usable pasture and wildlife habitat along the heavily treed creek bottom. No need for a well, this property has a water meter already in place along with electricity. Build your dream home on this lovely 32+ acres where your family and animals can thrive. Large L-shaped pond great for dog training, fishing, or cattle (single catch pen at entrance as well). Don't miss the drone video to see this amazing property! Property is fenced and unrestricted. The flood plain follows the creek; however, high ground at the front and rear of the property makes for great build sites. Seller has provided a recent survey. Seller is retaining mineral rights but is not retaining surface rights. There has been no drilling activity on this property – hard to find in this area. The soil is a lovely sandy loam and obviously produces a great coastal crop – imagine your dream garden here! Welcome to your picturesque country home site with room to roam and an incredible pond to fish or play in. You will love this quiet country property so commutable to Austin/Bastrop/College Station and more.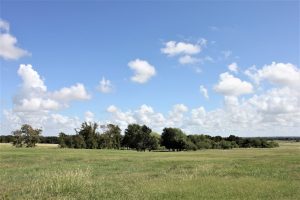 PRICE: $8,500,000
ACRES: 512
18966 Farm To Market 2726 Washington, TX 77880
Magnolia Ranch is 512 acres with a state of the art set of working pens and a covered arena. There is road frontage on 3 sides of this property. *Hydraulic Chute *9 large pastures *5 smaller pastures for sorting cattle *Water Well *Office with 1.5 bathrooms, work space, kitchette, and lounging area *Hay Trap *Electricity *Beautiful trees *5 ponds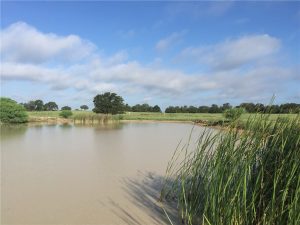 PRICE: $753,750
ACRES: 100.500
TBD FM 180, Ledbetter, TX 78946
PENDING! 100.5 acres with frontage on FM 1697 & FM 180. Approx. 60% pasture & 40% woods, a great mix for ag and recreational use. 2 ponds, sandy soil, currently used to graze cattle but bring the horses. Agricultural valuation and is leased for cattle/hay. 3.5 miles from Lake Somerville, and other protected land, this area is a haven for deer, wild hogs, and other wildlife. Good to fair perimeter fencing. There are two oil wells located on the FM 180 side of the property. Sellers are retaining their minerals.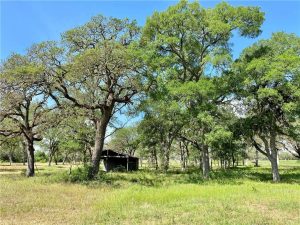 PRICE: $1,200,000
ACRES: 61.5710
1365 FM 2104 Smithville, TX 78957
61.571 acres located in Bastrop County between Paige and Smithville. The property slopes to the rear with a gentle roll. You'll find lots of oak and cedar trees, a pond, a 22 acre hay field, and a seasonal creek at the back. Recently cleared, this tract is ready for your dream home or a getaway cabin. There are two oil pads on the property.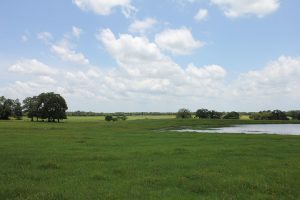 PRICE: $376,000
ACRES: 37.6
13859 Red Bank Road Bremond, TX 76629
PENDING! This is the perfect property! The tree coverage between the road and open pasture make is the perfect place to build a home, use for recreational activities like hunting, or use the property for cattle. Drive in on asphalt roads the entire way to the front of this property. It currently has two red double gates with a berm along the front of it. The pond which sits towards the back of the property has beautiful views. The variety of trees and wildlife in this area makes this property unique. The property is about 50% open pasture and 50% tree coverage. Currently running around 10 cows and calf pairs with a bull, this has maintained the ag exemption making property taxes around $100 per year.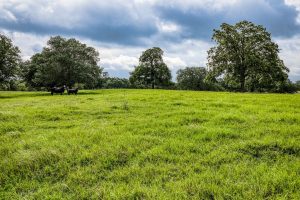 PRICE: $1,450,000
ACRES: 120.61
00 County Road 127 Ledbetter, TX 78946
This property has incredible views that take your breath away. This property has been very well maintained. It has good fencing on all sides of the property. There is a tree break which blocks the view from the County Road into this property, making it secluded and private. The property has cattle pens and coastal grass. There are two ponds on the property and a small creek. It backs up to the Somerville Wildlife Preserve for the Nails Creek area, which allows for incredible hunting and has protected this owners view. Plus, this means there are only two neighbors. The majority of the trees are live oak trees. There is a water meter on this property near the County Road. There is electricity on this property near where two home sites could be. Seller will retain all owned minerals. The deer feeders are owned by a leasee and will be removed from the property. There is a solar panel that runs the electric fence. The electric fence is on.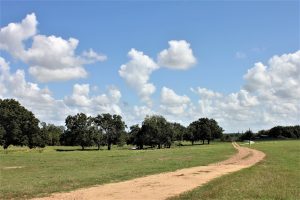 PRICE: $6,400,000
ACRES: 469
20755 Holle Lane Washington, TX 77880
Brazos River Ranch is 469+/- acres with the largest sandbar in Washington County. This property has a majority of new fencing around the exterior and cross fencing. Currently running 150 head of cattle, there are two sets of pens. *2 Homes on the Property *Barns *2 Sets of Working Pens *Hundreds of Trees *Water Well With Solar Panel for Cattle *4 Ponds *Oak Trees Framing the Driveway. The old wagon trails to Washington On The Brazos used to travel along the front of this property. The boundaries shown are the map are approximate. A new survey is needed.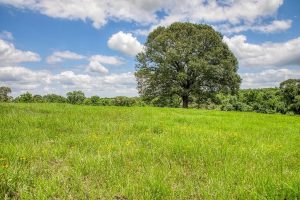 PRICE: $1,254,000
ACRES: 239.8
00 Highway 75 Centerville, TX 75833
PENDING! This property has everything you want in one! From hill top views for miles, to a live creek that may be spring fed, to clusters of trees, open improved pasture land, to an area of low lying land. The elevation change is around 90 feet from the highest point to the lowest point. There is electricity on this property, looks to be an older well, and a historic cemetery. This property looks to be one of the founding properties in Leon County due to the dates found. This once, family ranch, has been divided and 239.80 acres is now being listed for sale for the first time. Due to it being family land, it is partially fenced, however there are stakes marking some of the unfenced boundaries. There is almost 4000 feet of Hwy 75 road frontage. Currently ag exempt from a relative leasing the property for cattle and horse grazing. There are several ponds on the property. The variety of trees is unique to this property. Also found in clusters is iron ore, fools gold in the creek, and a lot of wildlife. This is the perfect retreat! Bring your RV and start enjoying the property today or build your dream home on one of the many hill tops and have the most amazing views!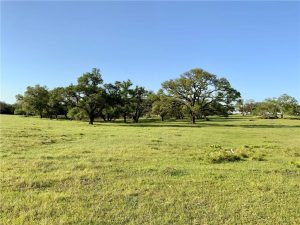 PRICE: $1,500,000
ACRES: 54.0300
00 W HWY 290 Giddings, TX 78942
REDUCED! 54 +/- ACRES with 1735′ of Highway 290 Road Frontage going westbound. Existing entrance is off of CR 202, but has the potential for multiple entrances off of Highway 290 for easy access to a major highway. Property would be excellent for commercial development, residential housing lots, or agricultural use. No zoning or restrictions. Property is rolling land with wooded area down the middle portion, oak trees, pond, and improved pasture for horses or livestock. Fencing on all four sides. Soil type is clay. Lee County Water Supply runs along the front of the property paralleling HWY 290. Bluebonnet Electric power line crosses the property on the west side. Property is located just east of Paige, Tx., and a short commute to Austin, Bastrop, or College Station. Great commercial potential or residential opportunity!