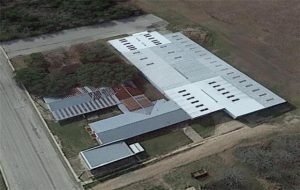 PRICE: $195,000
ACRES: 1.377
645 Dallas, Giddings, TX 78942
Commercial site, manufacturing facility. 10 city lots with multiple commercial buildings and a 2190 SF brick home that was used for a commercial showroom. Property includes over 35,000 square feet of manufacturing/shop space and office space. The largest building has three loading docks, and multiple rollup shop doors. Facility was a furniture manufacturing plant but is currently being used for storage.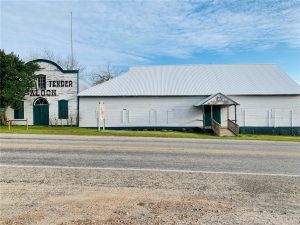 PRICE: $1,100,000
ACRES: 2.7
4345 Hwy 237, Warrenton, TX 78961
ROSE OF TEXAS! Get your little piece of history and be part of Antiques Week! Old Saloon, Dancehall and separate Farm House. Would make a great wedding venue. Currently housed to vendors during Antiques Week twice a year. So many possibilities! Lots of shiplap and hard wood. Dance hall has two bathrooms (sink and toilet only), Farm House has one bath with, sink tub and shower. All furniture conveys including John Deere Gator, riding lawn mower and miscellaneous yard tools. Would make a great B&B!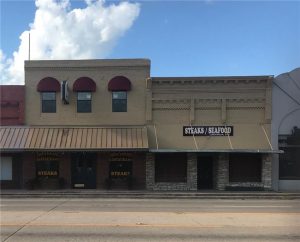 PRICE: $325,000
ACRES: 0.1434
155 W Austin, Giddings, TX 78942
REDUCED! Turn key sale of established, successful restaurant on US Hwy 290 in Giddings with plenty of free parking. Beautiful historic restaurant with brick walls and high ceilings. Second story of restaurant currently used for events/parties. Includes adjacent 2000 sf space with its own address/entrance which could be rented out as office space, sold, or continue to be used for group meeting space. Everything is included except the pictures on the walls!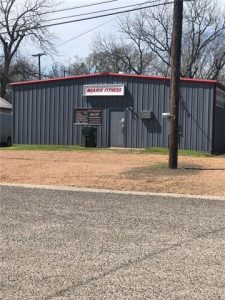 PRICE: $169,900
ACRES: 0.34
851 Grimes, Giddings, TX 78942
REDUCED! Property currently being used as a Gym. Men's and women's restrooms including showers. Front open office area and separate office room. Lots of potential for numerous business'. Would be great for a Dance Studio.