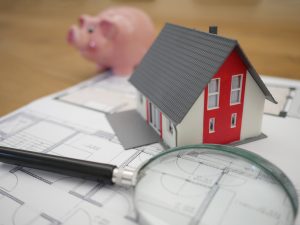 Photo by Tierra Mallorca on Unsplash
Best First Steps to Buying a Home: Part Two
Check out our part one of this blog from July 8th, 2020 here 
You've determined your current savings and budget, browsed various home or property features, and decided your top priorities for your future purchase. That's great! Now let's go over the rest of the steps to buying a home in central Texas.
From here on out, you will be working with different people in order to help you reach your ultimate goal; in order to help them do their job, you must be aware of your own current financial situation, future projections of your finances, and property expectations.
Thankfully, you do not have to go through this process by yourself. Finances and budgeting can be difficult, but we promise that all your hardwork will pay off. Here are the last few tips to purchasing a new home:
Find a Lender & Create a New Budget
You know what you can afford now that you've worked out your finances, and with a lender, you can now determine your overall home budget. Don't settle for the first lender you talk to; be sure to ask for a Loan Estimate document from each lender in order to figure out the best financial option for you.
You can consider lenders from your hometown bank, credit unions, online mortgage lenders, or even government-backed loans.  We are happy to recommend lenders in our service areas including La Grange, Smithville, Giddings, Brenham, Lexington, Austin and Houston. Regardless of what you chose, make sure that you are aware of the current interest rates for 10+ year loans as well as mortgage origination fees and closing costs. Additionally, determine whether the interest rate is fixed or adjustable and keep in mind your PMI payments. You will not want to miss any supplemental information or options that will largely affect your monthly payments later.
Once you've found a lender, it is wise to proceed with acquiring a mortgage loan pre-approval from them. This approval is usually valid for 2-3 months, so be prepared to obtain it before or during your house search.  Having this document will actually increase your chances at getting picked over other buyers because it ensures that you have been verified and backed financially – and officially ready to purchase!
Choose a Real Estate Agent 
This is where we come in! If you're looking for a home or country property in central Texas, we would love to help you find it.  As Realtors, we connect you with the most current and accurate listings and can represent your interests as a Buyer.  We work with you to schedule showings and sometimes virtual) tours of houses that match your search criteria, leaving you with less stress in the house-hunting phase.
Once we've helped you find the right house, we continue to help you through all negotiations (not just price!) and final closing. We specialize in Lee, Fayette, Bastrop and all surrounding counties within central Texas, so we have access to first-hand knowledge of the local markets in our service area. 
On top of that, Buyer representation normally costs you nothing because in Texas the seller typically pays the agent commissions.  You will not need to worry about busting your budget to utilize a real estate agent to help you find the house that you want, as a matter of fact a Realtor's job is to represent you by helping you save money and avoid unnecessary expenses! We understand the difficulties within purchasing a home, and we want to lessen the pressure, not add to it.
Complete the Purchase Offer and Mortgage Application
If you've already decided what you want and shared your expectations with your Realtor, then you should be well on your way to finding a house that will work for you and your family. Once you've settled on a house that fits your list, your Realtor can write a purchase offer for it on your behalf.  There are many built in protections for you as a buyer which we will make you aware of as we discuss the offer with you.
We have the sold prices of the comps (recently sold comparable properties) in the area, which we will share with you to help you determine a good offer price, and we will also give you advice and opinion on terms to make your offer competitive and its presentation the best it can be!  About sold prices, be aware that Texas is a "non disclosure" state, meaning that sold prices are proprietary information, so the information you see online on commercial real estate sites may not be correct.  Also, the estimates you see online may use faulty information.  
If the seller accepts your purchase offer we will  help you keep track of important contract dates and deadlines.  If you already have your pre-approval from step 5, then upon acceptance of your offer you can submit your formal mortgage application. Your lender will order an appraisal of the property on your behalf, which will determine the market value of your future home.  Any questions about the process just ask your Realtor!  That is what we are here for!
Look for Homeowners Insurance
Emergencies may pop up later, but you will want to be prepared for them now. By obtaining homeowners insurance, you are guaranteeing a financial backup for any home-related expenses. Your lender will know the requirements for types of coverage or minimum coverage amounts, so check with them before shopping around.  As a matter of fact, your lender can probably point you in the right direction and help you save money on insurance.
Usually a portion of your mortgage payment will go into escrow (a holding account) for property taxes and homeowners insurance, so check to see whether you have escrow accounted for in your mortgage loan with your lender or not.  Your payment may consist of "PITI" (Principal, Interest, Taxes, and Insurance).
Contact Us
The Team at Schultz Texas Properties would be happy to help you as you take the first steps towards purchasing your Texas home or country property.  We understand what it takes to make yourself financially stable, and if you are getting ready to buy a new house, we will be happy to give you contact information for lenders in Houston, Austin, and anywhere in between who all have differing mortgage products and rates you can choose from.
Schultz Texas Properties serves Lee, Fayette, Bastrop, and all surrounding counties, so if you are looking to buy or sell a home or country property in those areas, please visit us at our Lee County office in Giddings, our Fayette County office in La Grange, or our Bastrop County office in Smithville. We look forward to working with you!