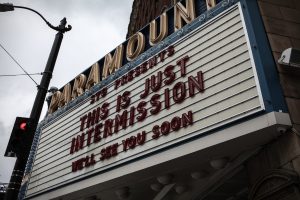 Photo By: Nick Bolton on Unsplash
Are you experiencing Covid Clutter?
Get our de-cluttering checklist!
Since during 2020 it seems like our lives have been on hold, an "intermission" if you will.  We may have gotten accustomed to not having as many guests over and likely have accumulated some "Covid clutter."  We all know that our homes look very differently when we know have company coming!  We may be comfortable with the way our homes look day-to-day with maybe some clothes on the floor, dishes to wash, kids' toys everywhere, toothpaste in the sink, bread sitting out on the counter, etc.  But when we know we have company coming, we sweep those things out of sight and freshen every room!  (I have been known to throw dishes in the oven but that is another story 😉)
Whether you are planning to sell your home soon or not, decluttering is a task well worth the effort!  Preparing your home for sale can be a daunting task, especially when added on top of everything else you have to do.  However, it IS worth it and you will be so glad you did!  To help you declutter, we'd love to share a checklist which will help guide you through the process!  Here is the link, or you can also contact any of our team at www.schultztexasproperties.com to get your copy.
The Team at Schultz Texas Properties wants to give you even more ideas to help you with any real estate question or need!  If you just need information, have questions, or are looking to buy or sell a home or country property, please visit us at our Lee County office in Giddings, our Fayette County office in La Grange, or our Bastrop County office in Smithville.  Our team of experienced Brokers and Agents serves Lee, Fayette, Bastrop, and all surrounding counties, and we look forward to helping you!