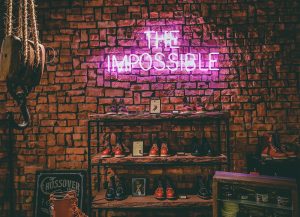 Photo by Victor Garcia on Unsplash
Top 6 Home Organization Upgrades that "Spark Joy" for Buyers
Part 2
It may seem impossible to declutter and organize your entire home, but if you take it one step at a time it IS possible, and even enjoyable – especially when you are finished!  You may remember the TV series "Tidying Up" about home organization where the host  encouraged viewers to downsize the number of things in their homes, commonly known as "decluttering", and only keep items that "spark joy."
With the holidays right around the corner, and since some of us are spending more time at home than usual, this is a great time to do some decluttering and add organization to your home. Not only will you be more organized, you will feel like you have more room in your home, and best of all, your efforts can actually increase the value of your home.
Ready to "spark joy" for you and your property value?   See tips 4-6 below (tips 1-3 are on last week's blog):
Organize Your Closets
When you were a kid and your mom told you to "Go clean out your closet!" that was a dreadful chore.  However, with the change of seasons think of it as a way to move on to the new season and hopefully get rid of some unwanted items in the process.  If you haven't worn or touched it in a year, get rid of it!  is the old adage.  Truly it makes sense to toss anything that doesn't fit or that you haven't worn in a year.  If you haven't worn it chances are very strong that it no longer "sparks joy" (if it ever did.)
Next is organizing time, but where to begin?  Designate an exclusive space for each kind of clothing.  High closet rods for lengthy items such as dresses coats, lower rods for shorter items such as shirts and skirts.  Shelves are great for folded items like sweaters, jeans, shoeboxes, or closet cubes for scarves, undergarments, etc.  Accessories can go on hooks, in drawers, or in bins.  If you have lots of shoes, a sturdy metal shoe rack on the back of the closet door is a great option, of cloth hanging shoe racks from a high rod.
An organized closet can be a major draw for home buyers— and the return on investment of a closet organizer is over 50%.   Most important, however, is that it will "spark joy" every day when you open that closet door without the stress of a messy closet!   Homeowners, when surveyed, gave higher marks for a closet reorganization than even bath or kitchen upgrades!
Install Cabinets and Shelves
Built-ins add storage and functionality while giving your home a high-end customized look. Built-in shelves can turn an empty room into an office. Custom cabinets can be used for  hidden storage for all kinds of things you don't necessarily want to show off.
When designing any built-ins, remember to select standard sizes and neutral finishes to appeal to home buyers when it comes time for you to put your home on the market.  Bold colors or accents could be a negative to prospective home buyers when it some time for you to sell your home.
De-clutter your Garage
If your car won't fit in your garage, it may be time for a decluttering session.  Just like your attic, your garage can become super cluttered in a very short time.   A thorough look at everything is necessary to know what to toss, donate, or find a place for.
When you've decided what to keep, you will need to decide how to organize those items. A small rack for yard tools and larger racks for sports equipment work well. Luggage and holiday items (all stored in rodent-proof bins) do well in overhead racks.  A wall with hooks and pegboards is a great place to store tools. If you have pets or children, a locked cabinet is good for storing sharp tools and harsh chemicals.  After your work, you will be able to pull in your car, (and home buyers) in no time!
SPRING INTO ACTION
If you're searching for service providers to help with your spring cleaning or home organization efforts, give us a call/email/text!  We will be happy to connect you with our trusted network of local home improvement professionals. We can also help you determine which organizational upgrades will add the most value to your home. 
If you still have an overabundance of items in your home or garage after you have tossed, donated and organized, you may want to consider a storage building or renting a storage unit.  This is especially important when your home is on the market, so it can have a more open, uncluttered, staged look that will make your home look larger and appealing to homebuyers!
If you are thinking of buying a home or selling your current property, the Team at Schultz Texas Properties wants to help you!  If you need information, have questions, please call our main office at 979-249-6869, or visit us at our Lee County office in Giddings, our Fayette County office in La Grange, or our Bastrop County office in Smithville.  Our team of experienced Brokers and Agents serves Lee, Fayette, Bastrop, and all surrounding counties, and we look forward to helping you!