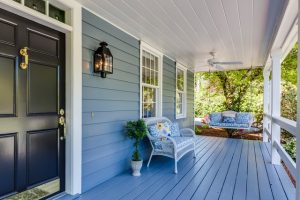 Photo by Francesca Tosolini on Unsplash
Disclosing Information about Your Home for Sale
You've listed your property for sale and you most likely are being represented by a Realtor who is sharing their professional advice and opinion with you on how to sell your home for the highest possible price in the shortest possible time.  Your real estate agent has helped you price, stage and prepare your property for sale, and now offers will be coming in shortly to get your home sold.
As Realtors, we have insight into the questions sellers frequently hear from home buyers.  We will represent you to the best of our ability with the information you provide, so providing us with as much accurate information you can about your property is win/win!
Home Buyers will always want to know about the condition of the property for sale.
It is always best to be upfront and honest about the state of your property for the sake of your buyers, for the sake of the transaction, and for your sake as well.  Be sure to explain any major or minor problems, repairs or structural damage/changes to your agent, and also list them on the Seller's Disclosure form your Realtor will provide.  Remember, everything will be revealed to the buyers when they have the home for sale inspected by a licensed real estate general inspector, as well as a termite inspector, and possibly even a foundation or roof inspector, so be sure you disclose everything completely and honestly.  Even the appraiser will take a look at the property to be sure everything is up to the standards of the lender of the home buyer.  Disclose, disclose, disclose is the motto of home sellers who want to limit their risk of non-disclosure and any potential litigation down the road!
Providing protection even after the sale of your home is complete.
Many home buyers will ask home sellers to provide a one year "residential service contract" (also known as a "home owner's warranty") to cover items that may need repair after the home has been purchased.  This is a standard and reasonable request, and it actually is a good thing for sellers to provide in case something does go wrong after closing.  Believe it or not, things happen and this gives comfort to all parties that covered items will be taken care of by the warranty company.  For example, what if immediately after selling your home, the  new buyers move into the home you just sold to them, and realize the air conditioning has just broken.  Yes, the buyers did a final walk through on the home that morning and everything was working fine, but later that day (just after closing on the home) the air conditioning was no longer working.  Could it happen?  You bet it could and it actually has before!  But when it did, in that case the residential service contract the Seller had provided to the buyer took care of repairing the air conditioner, so all parties were protected and happy..
At Schultz Texas Properties, our goal is always "Happy Buyers Happy Sellers!" and we are very familiar with home warranty companies and the plans they offer, and we will be happy to help guide you to choose reputable companies who give the best service in the area in which you are buying or selling, and also advise you on what costs for these plans are reasonable and what might be excessive.
Contact Us
The Team at Schultz Texas Properties would be happy to help you as you take the first steps towards selling your Texas home or country property.  Or, if you are getting ready to buy a home or country acreage, we will be happy to help you take the first step by providing you with helpful  information about lenders who have lots of experience helping home or land buyers in Central Texas.
Schultz Texas Properties serves Lee, Fayette, Bastrop, and all surrounding counties, so if you are looking to buy or sell a home or country property in those areas, please visit us at our Lee County office in Giddings, our Fayette County office in La Grange, or our Bastrop County office in Smithville. We look forward to working with you!