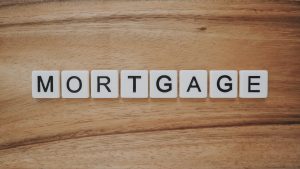 Photo By: Precondo CA on Unsplash
Should You Take Advantage of Historically Low Mortgage Rates?
This summer, the fixed-rate mortgage for 30-years dropped significantly. We've never seen the rate fall below 3%, making this is the first time in real estate history.  For homeowners, there are two questions you should ask yourself, "Is this a good time to refinance my home?" or "Is this a good time to sell my home?"  The question for home buyers is, "Is this a good time to buy a home?"
How can lower interest rates benefit you as a homeowner?
If you're planning on selling your home, you too can cash in on low mortgage rates.  These rates actually produce more buyer demand, since home buyers can qualify for a higher price range with a lower interest rate.
If you are not planning on selling your home, you can still benefit. Have you considered refinancing your current mortgage?  You can save money on your monthly house payment and your total payments overall, and you can possibly pay your mortgage off sooner!
When deciding if you want to refinance your mortgage, don't forget to consider the initial costs of refinancing.  If you need any help with this, the team at Schultz Texas Properties would love to sit down and help you figure out your plan.  We have a network of professional lenders and mortgage providers that we would be happy to introduce to you!
How can the all-time low interest rates help you as a home buyer?
Similarly, as low mortgage rates can help homeowners save money, they can also help those looking to buy a home.  Your home buying purchasing power can be increased by the savings you can realize on your monthly mortgage payment.  Buying any home is much more affordable with lower interest rates!  With the historically low interest rates right now, this may be the best time to buy a home before rates go back up!
How can I make sure I find the best rate?
Not all researched rates on web search engines apply to every home buyer. It's entirely possible that you may come across an extremely low mortgage rate, but later find out that it's only offered for a few buyers. It's best to take these steps to ensure that you are finding the best bargain for you and your budget:
Consider a 15 or 20year vs. 30 year payoff
We've been referring to 30-year mortgage rates in this article, but you can always consider a 15 or 20 year term instead.  If it is financially possible for you to swing it, then you can save quite a bit of money on interest, and your home will be paid off sooner!
We recommend that contact a lender to see if you are financially ready to buy a home.  If you have some credit issues, you will need to work on those in order to be approved for a home loan.   To improve your credit score, check out these tips:
Check for inaccuracies on your credit report, and follow up on them
Determine if you've missed any payments and pay them
Don't apply for new credit or make any large purchases
Try to reduce your debt and pay off your credit card balance(s) monthly.
Follow the advice of your mortgage professional
Consider a 20% down payment
Build your equity with a larger down payment; lenders will typically offer a better rate to buyers who do this. Also, you can avoid having to pay the dreaded private mortgage insurance (PMI) if you put down at least 20% down.
Not all mortgage providers have the same products, rates, or terms for home buyers. We can recommend reputable lenders so you can compare what they have to offer and determine which one is the best for you and your financial situation.
Feeling the need to act soon with these mortgage rates?
It's an unprecedented time, so it's best to make your choice now or very soon. It is a great time to lock in these low rates so that you can experience the advantages of buying a new home or land now or refinancing your current mortgage.  The team at Schultz Texas Properties is happy to help you take the first steps towards buying your Texas home or country property.  We can provide you with helpful information about lenders who can help you finance a home, purchase land, or just get you on the right credit track to entering the Texas real estate market.
Schultz Texas Properties serves Lee, Fayette, Bastrop, and all surrounding counties, so if you are looking to buy or sell a home or country property in those areas, please visit us at our Lee County office in Giddings, our Fayette County office in La Grange, or our Bastrop County office in Smithville. We look forward to working with you!